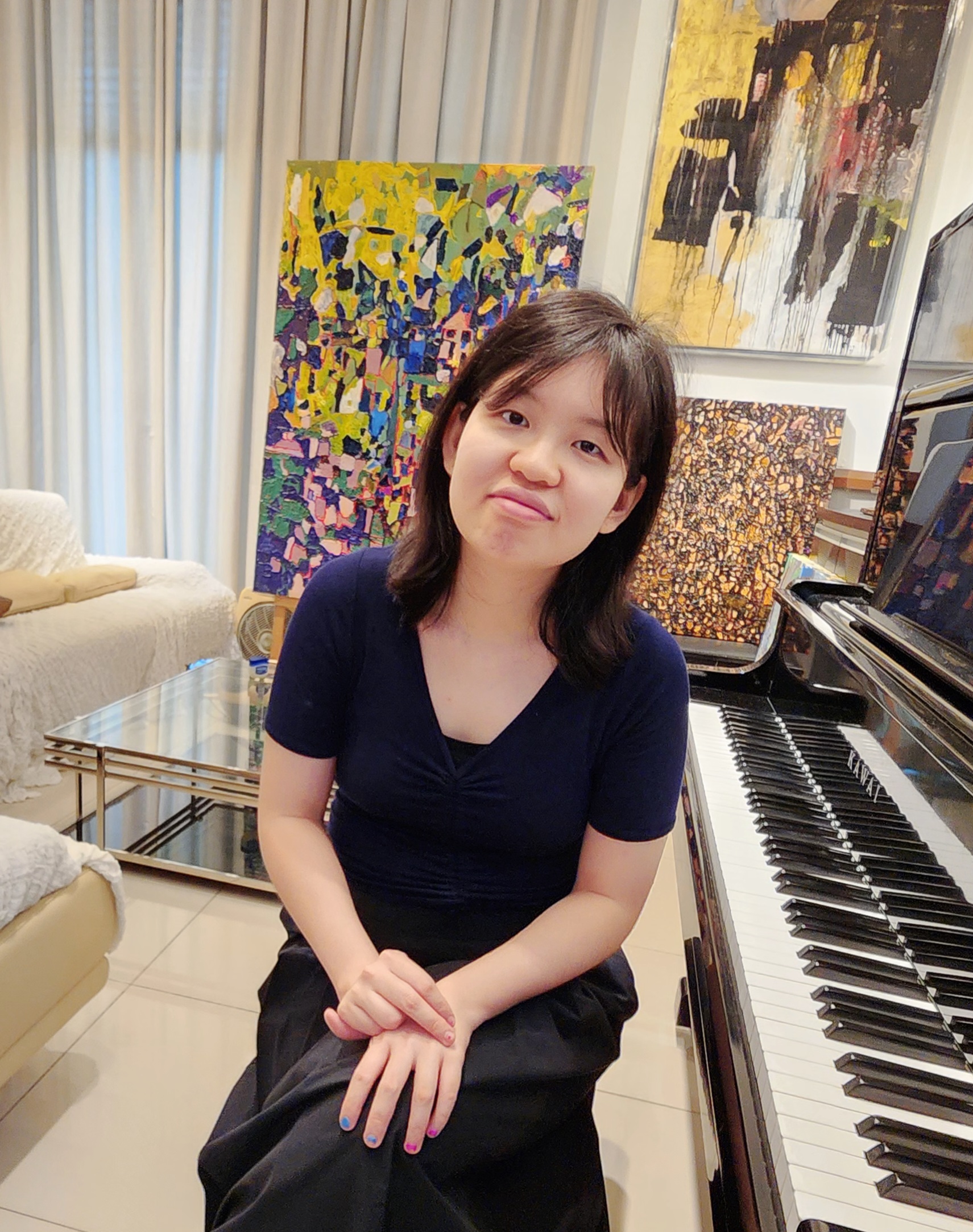 Meet Stephanie Tam, a young artist who paints her life with creativity. Her story, as seen through others' eyes, is a tale of beauty and inspiration.
Stephanie's Artistic Journey:
Stephanie's artistic journey is a dance of emotions on canvas. Born in Kuala Lumpur in 1998, she has a gift for turning feelings into abstract art. In her world, she values simplicity and authenticity above all else.
Brushstrokes Full of Emotion:
Her art is like a colourful tapestry of abstract emotions. Each brushstroke tells a unique story, and every colour conveys a heartfelt sentiment. For Stephanie, art isn't complicated; it's a deep connection to the soul.
Embracing Challenges:
However, Stephanie's path hasn't been without challenges. She bravely faces life with autism, turning it into her strength. This condition gives her sensitivity and perspective, infusing her art with profound depth that touches the hearts of those who experience it.
Stephanie's spread joy and inspire others through her art and music.
The most recent artistic adventures(last 6 months):
Stephanie's art has been featured in international exhibitions.
In April of this year, Stephanie was chosen by IM MORE and Lai Lai Art Gallery to take part in their program i.e. "Tigers of Malaysia," and exhibit her art at an art exhibition in Turin, Italy.
and the "Art with Heart" Exhibition by RHB Banking Group in Kuala Lumpur.
In conclusion:
Stephanie Tam's journey embodies the charm of simplicity, abstraction, and authenticity. It transcends cultures, touching hearts along the way.